Monitoring
Tracking progress on national and regional
commitments on SRHR issues and ending GBV  
Mobilising
Bringing key allies together to advance SRHR
and deal with emerging threats
Advocating
Evidence-based advocacy and integrated
approaches to law and policy change
What is the Caribbean Observatory on SRHR?
The SRHR Observatory is an advocacy platform conducting social monitoring and tracking progress towards the advancement of integrated SRHR and GBV in the region while lobbying for improved programming as well as policy and legislative reforms. The expected results are grounded by the core principle of the 2030 Agenda for Sustainable Development of leaving no one behind. These are:
Improved analysis of quality, disaggregated and comparable data on SRHR and different forms of VAWG used in line with international standards to inform laws, policies and programmes
Increased quality engagement of civil society organisations (CSOs) leading to greater empowerment to conduct evidence-based advocacy.
Strengthened policies, legislative and programmatic linkages between family violence and SRHR in the region
Countries where abortion is legal
States with laws against domestic violence
There are no upcoming events at this time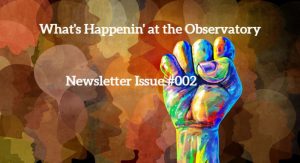 Dear Community, The Caribbean Observatory on Sexual and Reproductive Health and Rights…
Check out our first newsletter! Click the link in our bio to…
Established in 1971, the CFPA is a CSO with a strong regional…
An interview with Kevin Liverpool, Gender Equality Advocate, exploring the intersections of GBV and masculinity, root causes and sociocultural factors which uphold these harmful practices that define manhood. https://youtu.be/JkSljePtcq8
Click to view: Adolescent Pregnancy Fact Sheet